Pastors
Jim Wehrer – Senior Pastor – Trustee Board President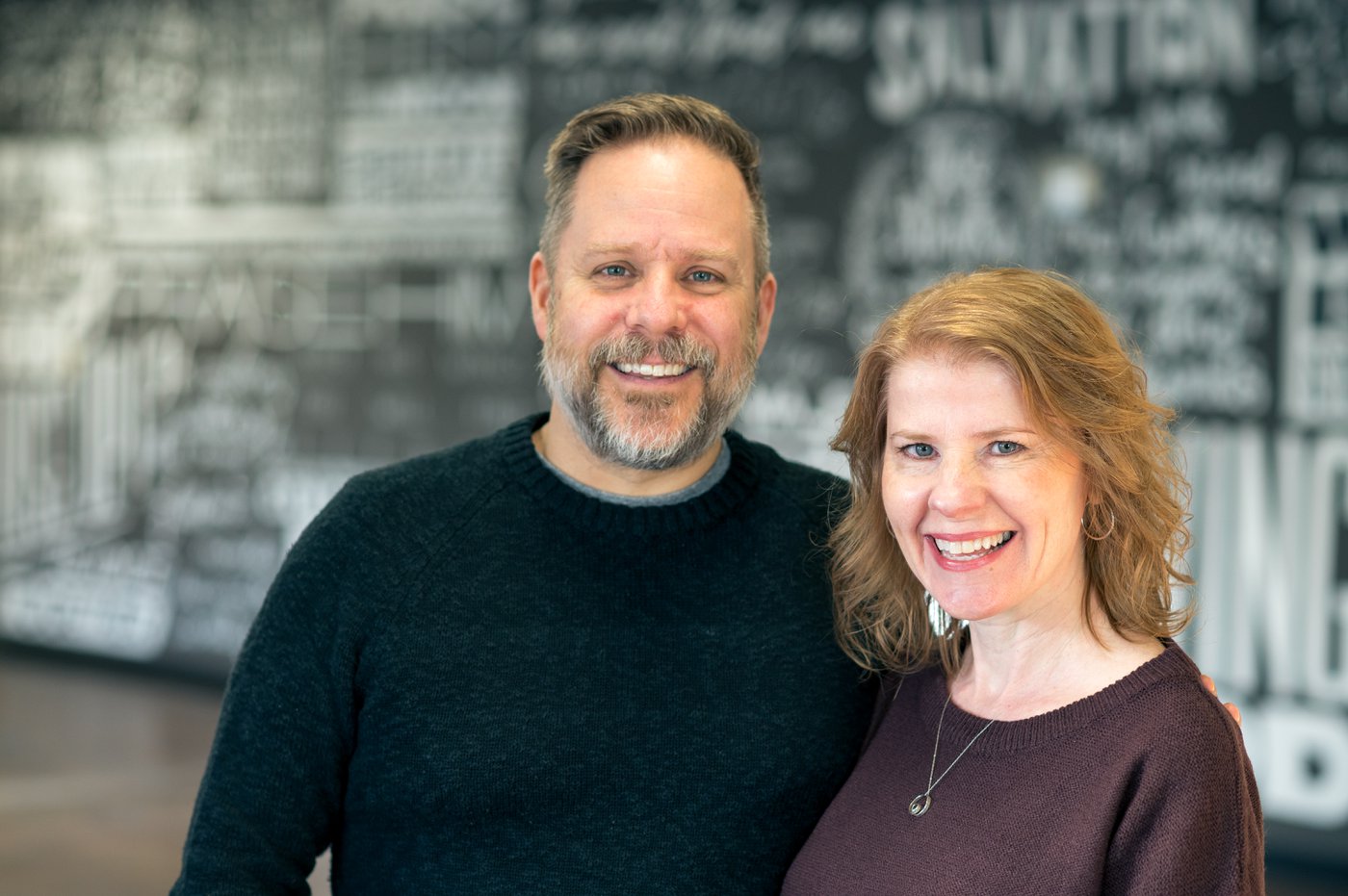 Jim grew up in Northern Jersey and gave his heart to Christ at the age of 19. Soon after he felt God was leading him to begin training for ministry. He spent 6 years as a youth pastor before joining the staff of The Church of Grace and Peace in 2001. Jim was GAP's youth pastor for 10 years until becoming an Associate Pastor in July of 2011. In August of 2013 Jim was installed as Grace and Peace's Lead Pastor as a part of the transition process to receive the leadership baton from our Founding Pastor Walter Healy. On November 20, 2016, the transition was completed and Jim was installed as Senior Pastor. Jim has a Bachelor of Theology Degree from International Seminary in Florida and is a founding partner with the John Maxwell Team as a certified leadership growth and development coach, speaker and trainer. Jim carries a passion for the local church as well as leadership development and strong healthy marriages and families.
Maureen Healy – Co-Founding Pastor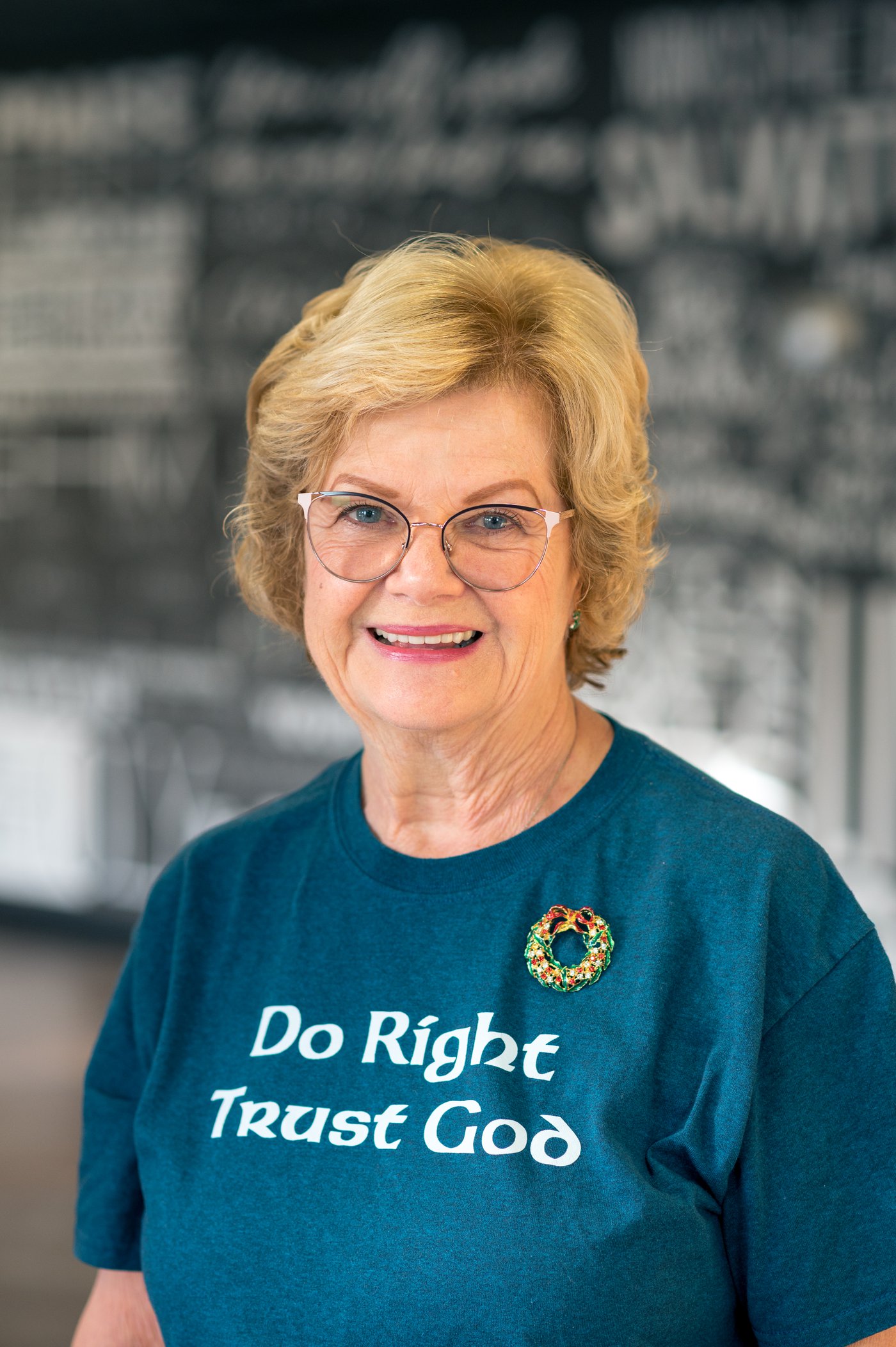 Maureen Healy is a wife, mother, grandmother and pastor. She is mother of seven children and grandmother of thirty-one! She was born again and baptized in the Holy Spirit in 1973. Since then she has been involved in different ministries such as prayer meetings, Women's Aglow, tape lending library and retreats. Maureen co-founded The Church of Grace and Peace with her husband, Walter, in 1985.
Ralph Freda – Senior Associate Pastor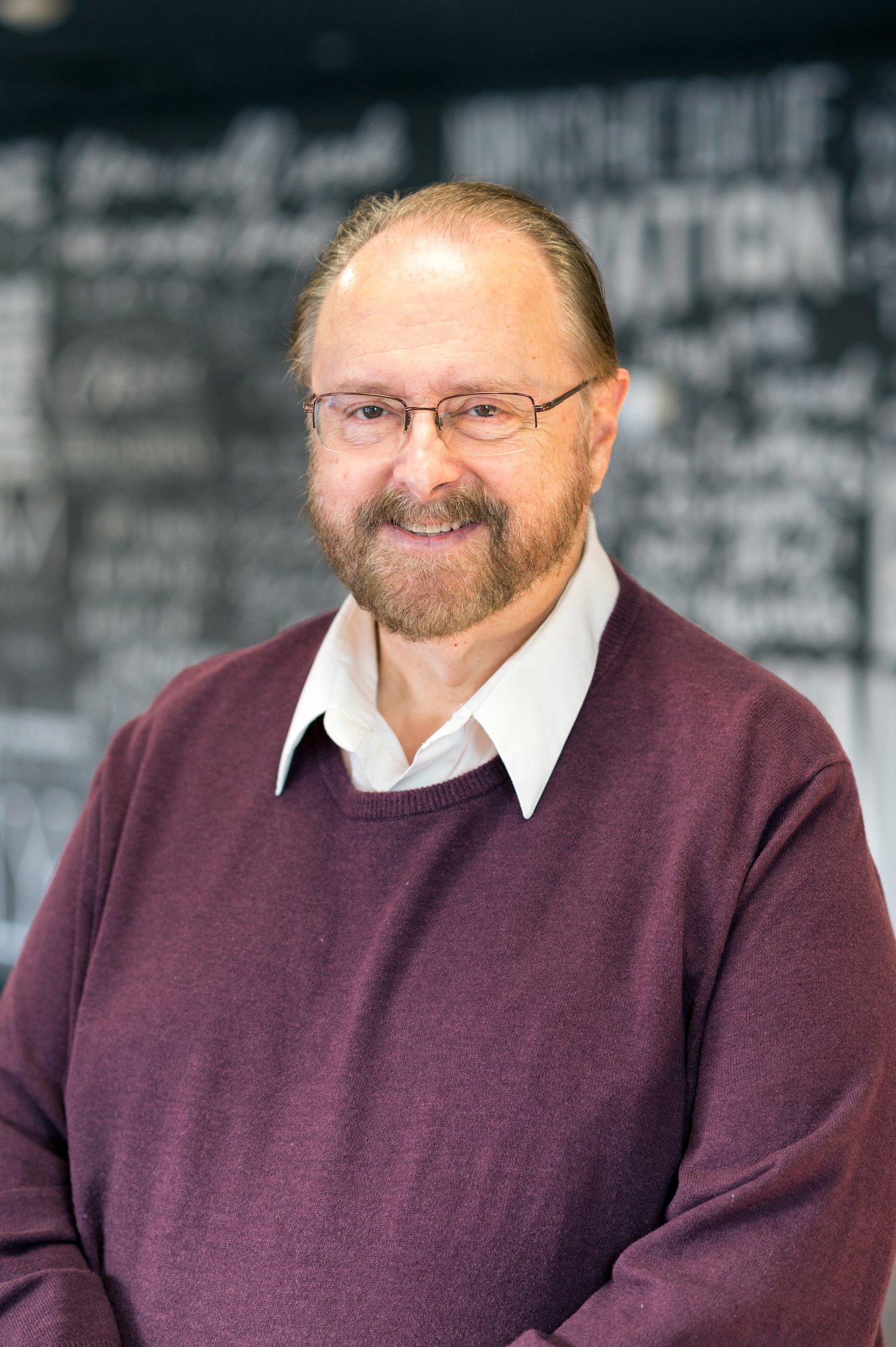 Ralph Freda joined the staff of The Church of Grace and Peace in 1987 and was one of the founding trustees of the church. He is currently the Senior Associate Pastor and a pastoral Elder. Ralph oversees all Christian Education here at The Church of Grace and Peace which includes discipleship, formal education and periodic informal education. As a Pastoral Overseer he helps coordinates pastoral care, church membership, water baptism, and baby/child dedications. Ralph was saved in June 1979. Prior to becoming a pastor he taught guitar and 5-string banjo. He was also a production coordinator at a military manufacturing plant. In 2009 he received his Doctorate Diploma in Practical Ministry from the Wagner Leadership Institute. Ralph and his wife, Rosemary, have one adult son John. To Ralph, his greatest experiences with God are being able to hear His voice and to know His mercies are new every morning.
James Wheeler – Worship Pastor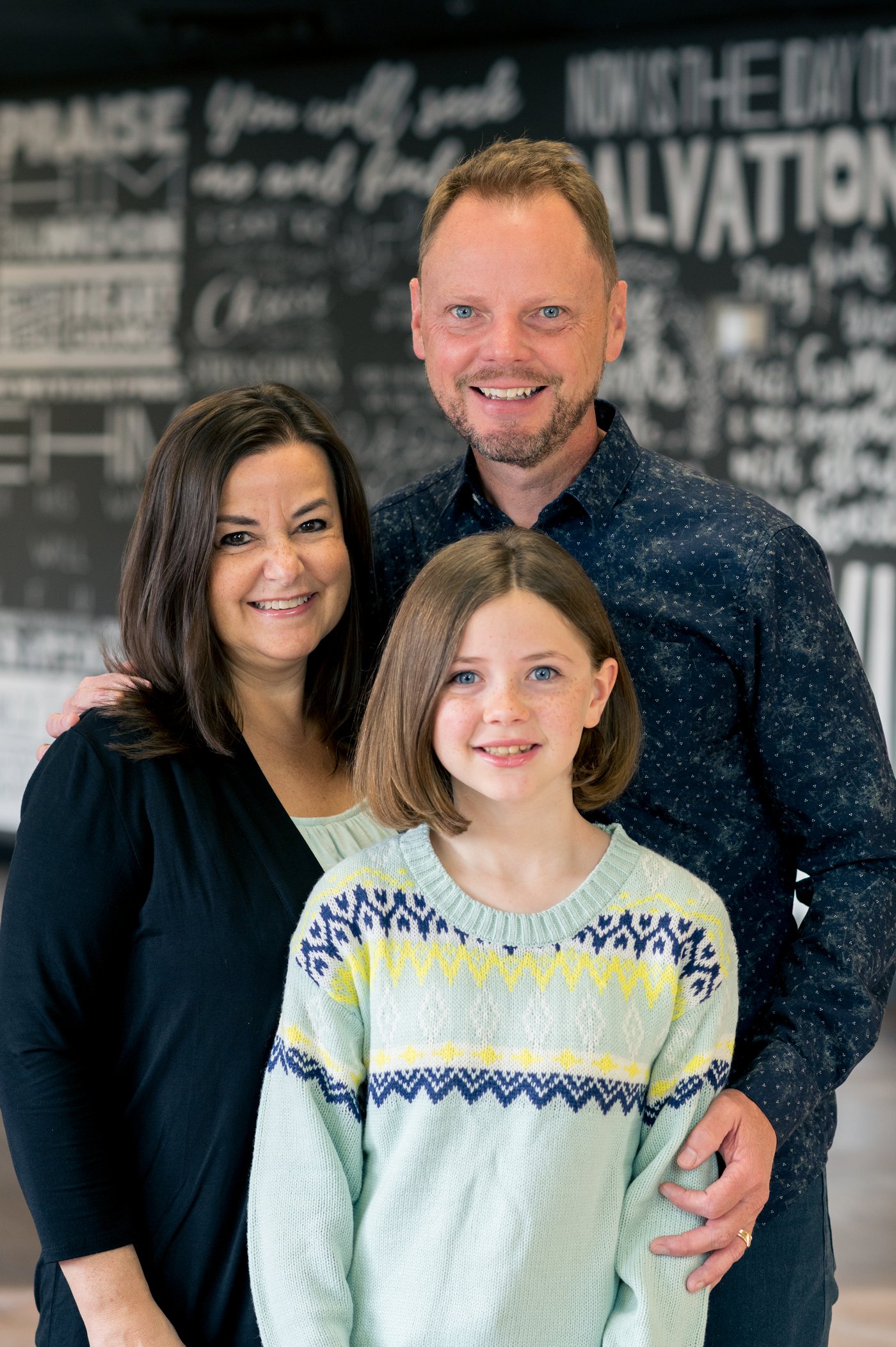 James Wheeler came to The Church of Grace and Peace in January, 2011. He serves as Worship Pastor over the worship, graphic arts, and multi-media ministries. God's call has unfolded as a life journey for James that has given him a diverse array of ministry opportunities. He received his undergraduate degree in Trombone performance and a Master of Arts in Worship Studies from Oral Roberts University.
James has performed live as a trombonist on television and in professional symphonies and pops orchestras. With music missions teams he has ministered all over the the U.S. as well as abroad in Finland, Estonia, Scotland, Japan, Poland, Cuba and Sweden. He has extensive experience as a studio-recording musician, staff arranger, creative director, graphic artist, author, songwriter and producer.
James has recently published his first non-fiction book, "Lordship Matters." He also blogs regularly at his site, writingconnecting.com
While thinking deeply and searching for dots to connect he enjoys foodie quests and family outings with two of his highest priorities in life; his wife Christine of 30 years and their beautiful miracle daughter Allegra.
Tom Kluender – Connections Pastor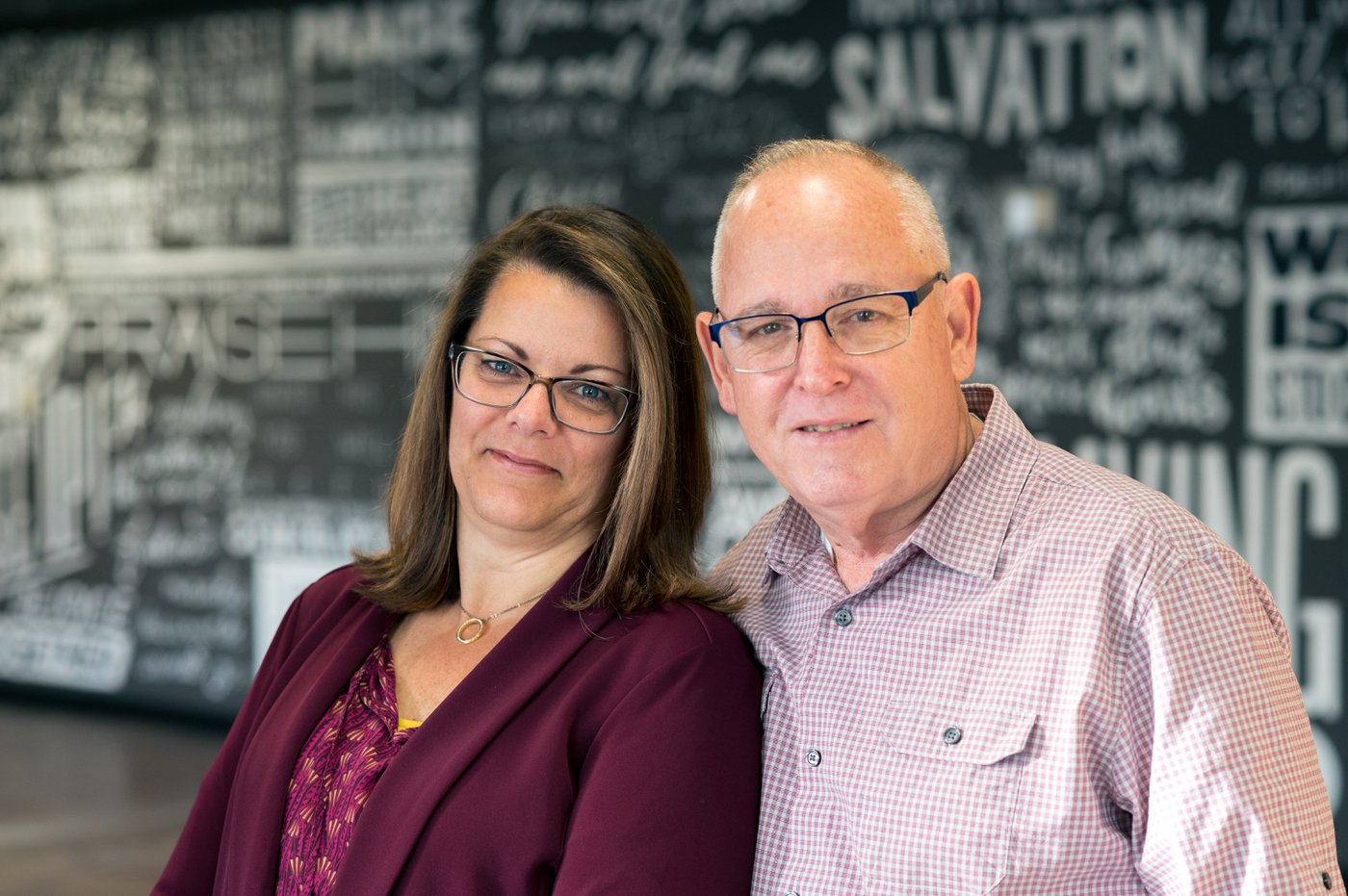 Tom joined the pastoral staff of The Church of Grace and Peace in 2010 as Counseling Pastor. Tom oversees the men's counseling department and oversees leadership development. Tom regularly teaches at GAP's Institute of Biblical Studies (IBS), Institute of Biblical Counsel (IBC) and has taught at Wagner Leadership Institute (WLI). Tom also serves as Pastor of Redeemed City Ministries, an addiction recovery aftercare program. Tom's ministry passion is to see men's lives changed and when men's lives are changed families are changed which changes communities. Tom is married to his wonderful wife Josette and has 3 children and 3 grandchildren.
Bob Oettinger – Discipleship Pastor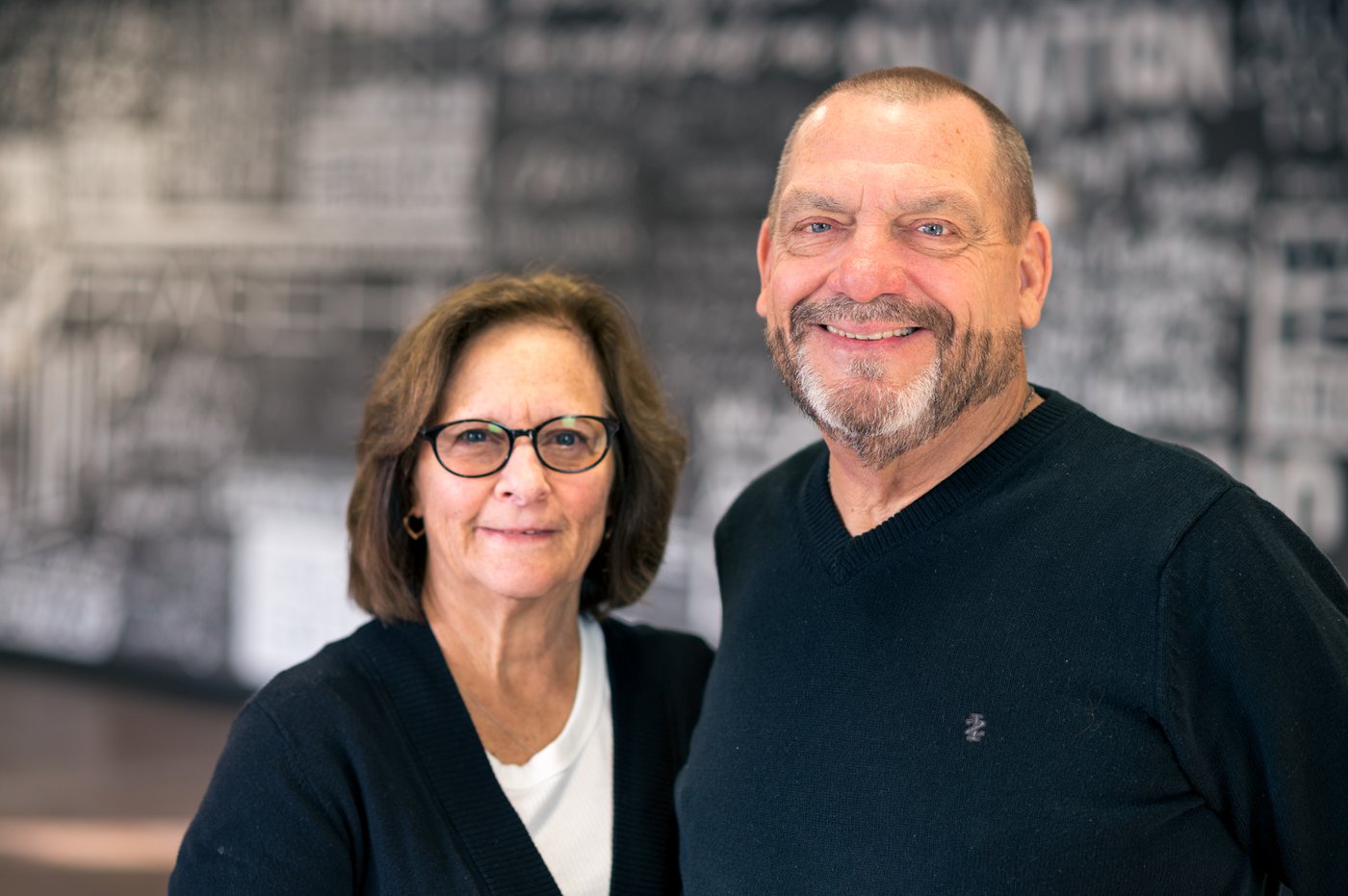 Bob Oettinger joined the staff at The Church of Grace and Peace in April 1999 and oversees our Life in the Vine Discipleship. His ministry passion is to see others come to a place of maturity in Christ, bearing fruit for Him, and expanding His kingdom through their gifts and talents. Bob and his wife Debbie have two children. He enjoys his grandbabies and would like to travel to Alaska, Israel and the Midwest.
Lisa Martin – Kids Ministry Pastor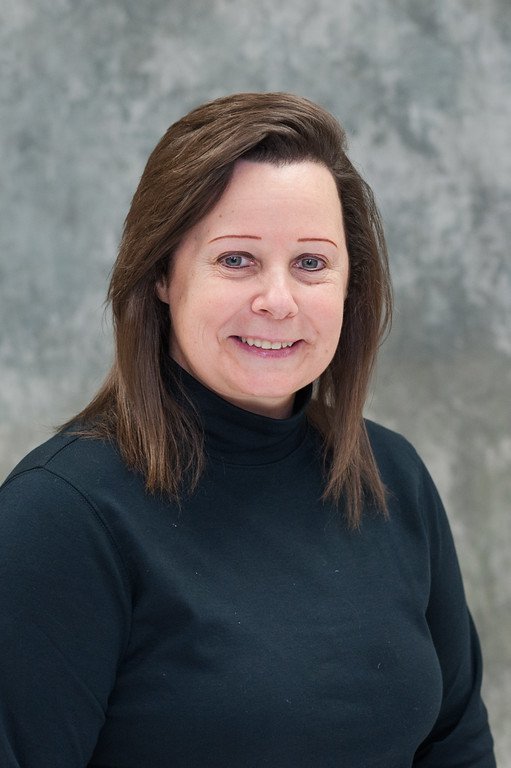 Lisa Martin came to The Church of Grace and Peace in 1990 and began serving in kids and youth ministry. In 1993 she pioneered the mid-week kids ministries, Rangers and Missionettes. In 1995 she became licensed as a Minister and has since become a Pastor and Elder. Lisa grew up in Toms River. After graduating high school she completed the Discipleship Training School at Youth With A Mission (YWAM) and served in local and foreign missions. She has a wonderful family, her husband Steve of over 32 years, a daughter and two sons.
Nate and Gabrielle Huber – Co-Youth Pastors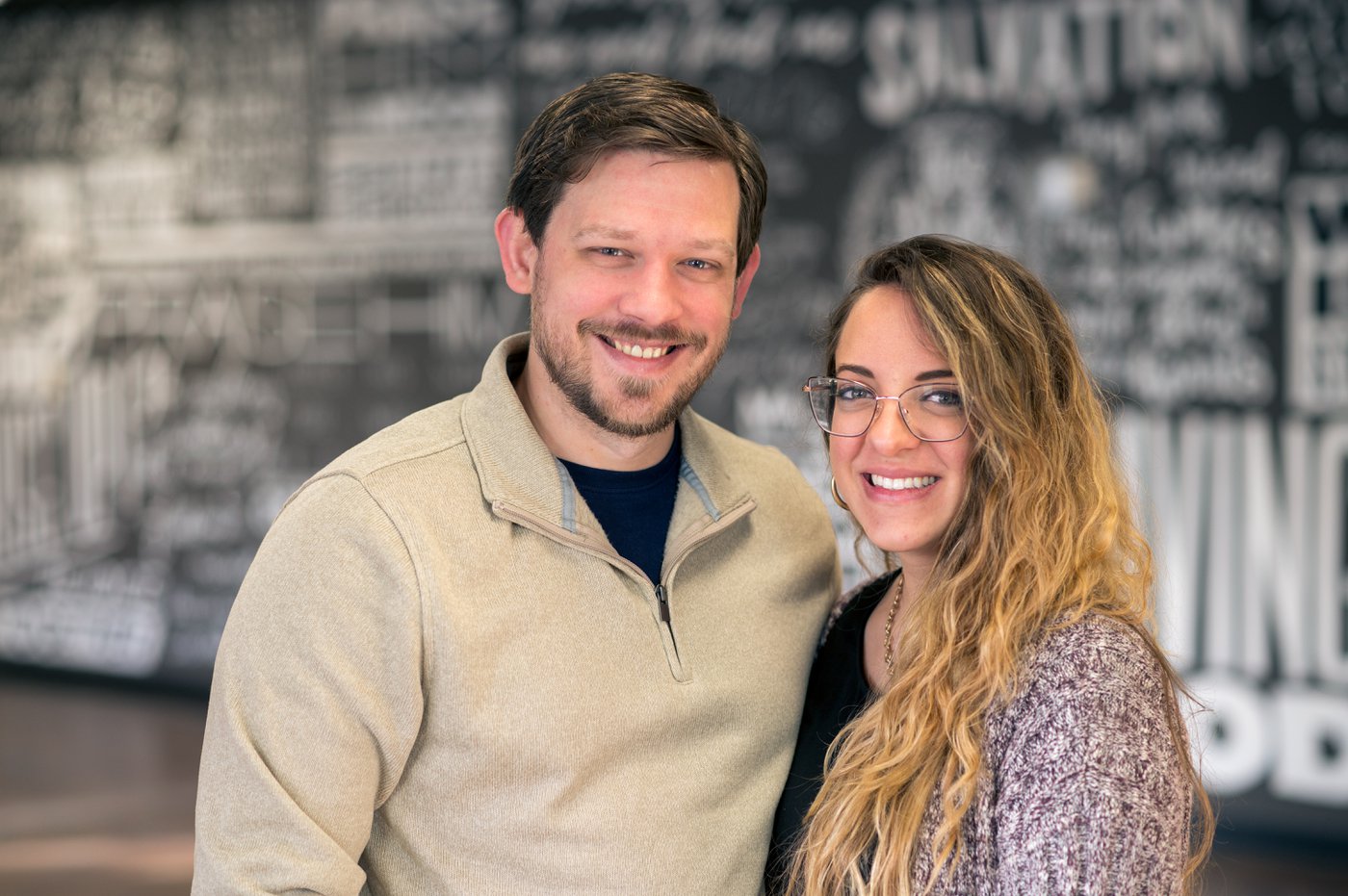 Nate and Gabrielle Huber have been the youth pastors at Grace and Peace since 2013. Both Nate and Gabrielle grew up at Grace and Peace and consider it an honor to be pastoring in the youth ministry they once attended as teenagers. They have been serving as leaders in youth ministry for over 11 years. They both completed a 3 year ministry training and internship program before becoming pastors. Their mission is to equip students to live out their faith in Jesus and to live counter-culturally to what the world is throwing at them. They desire for the students to live out their God-given purpose. In their spare time, they love to write, read, run, and travel whenever possible.
Cherryl Baker – Visitation Pastor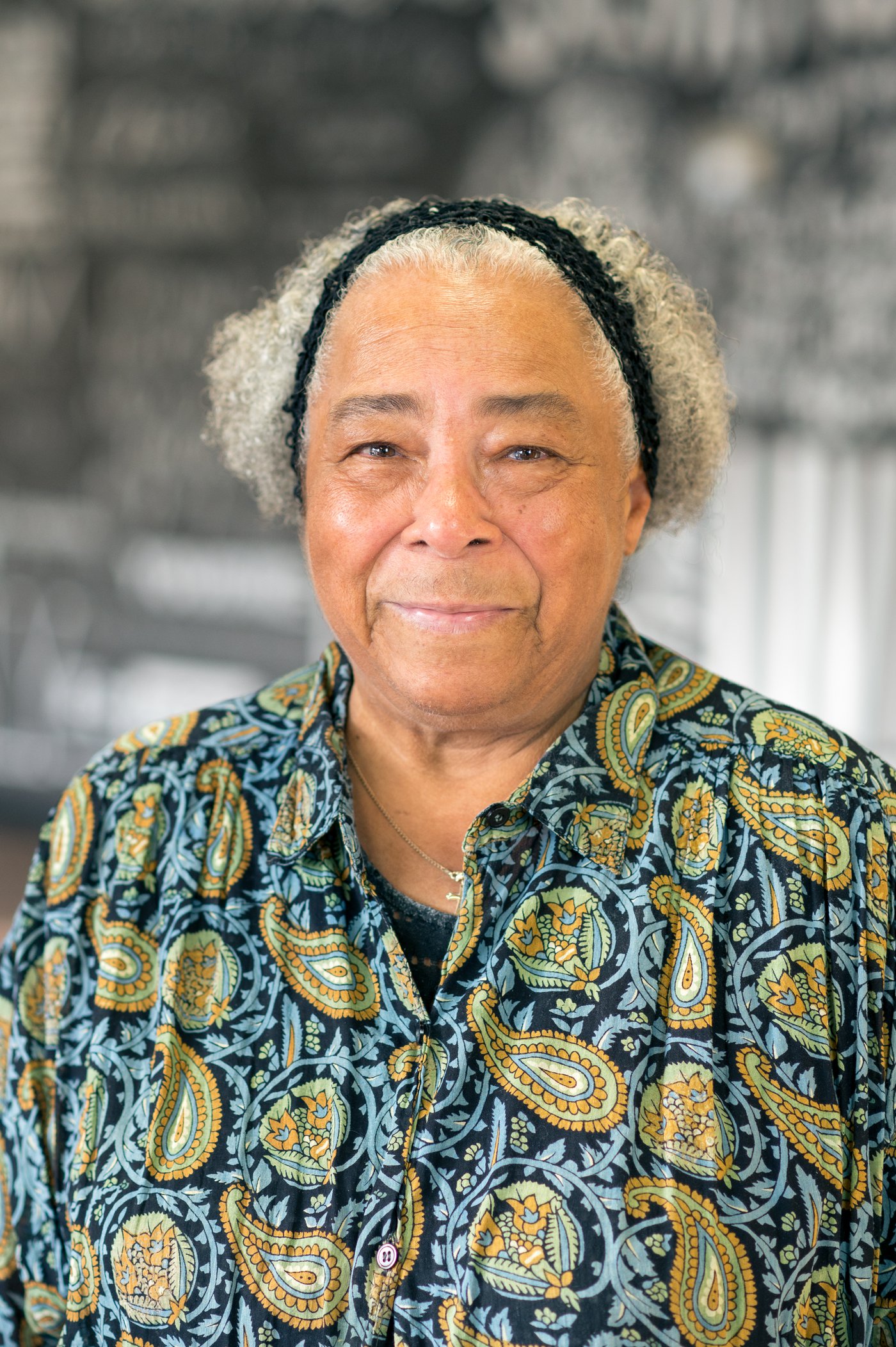 Cherryl Baker has been a long standing member of The Church of Grace and Peace. The church has been such an important and blessed part of her life. It is such a humbling blessing and joy in Cherryl's life to be used by the Holy Spirit to oversee the Hospital Home Visitation Ministry and to be a spiritual, supportive and listening presence to someone in need. This program has offered much need compassion, visitation, support and comfort, for individuals and families, who are going through a time of emergency and/or medical difficulties. Cherryl has been and is involved in many different ministries in the church. Cherryl is currently the beloved Chaplin at Children's Specialized Hospital, per diem Chaplin at Community Medical Center and one of the Emergency Response Chaplins for Ocean County. She is a retired nurse and Human Service worker. Cherryl has been married for 43 years, has 6 children, 22 grandchildren, and 10 great grandchildren.
Pastor Juan Guarin - Hispanic Pastor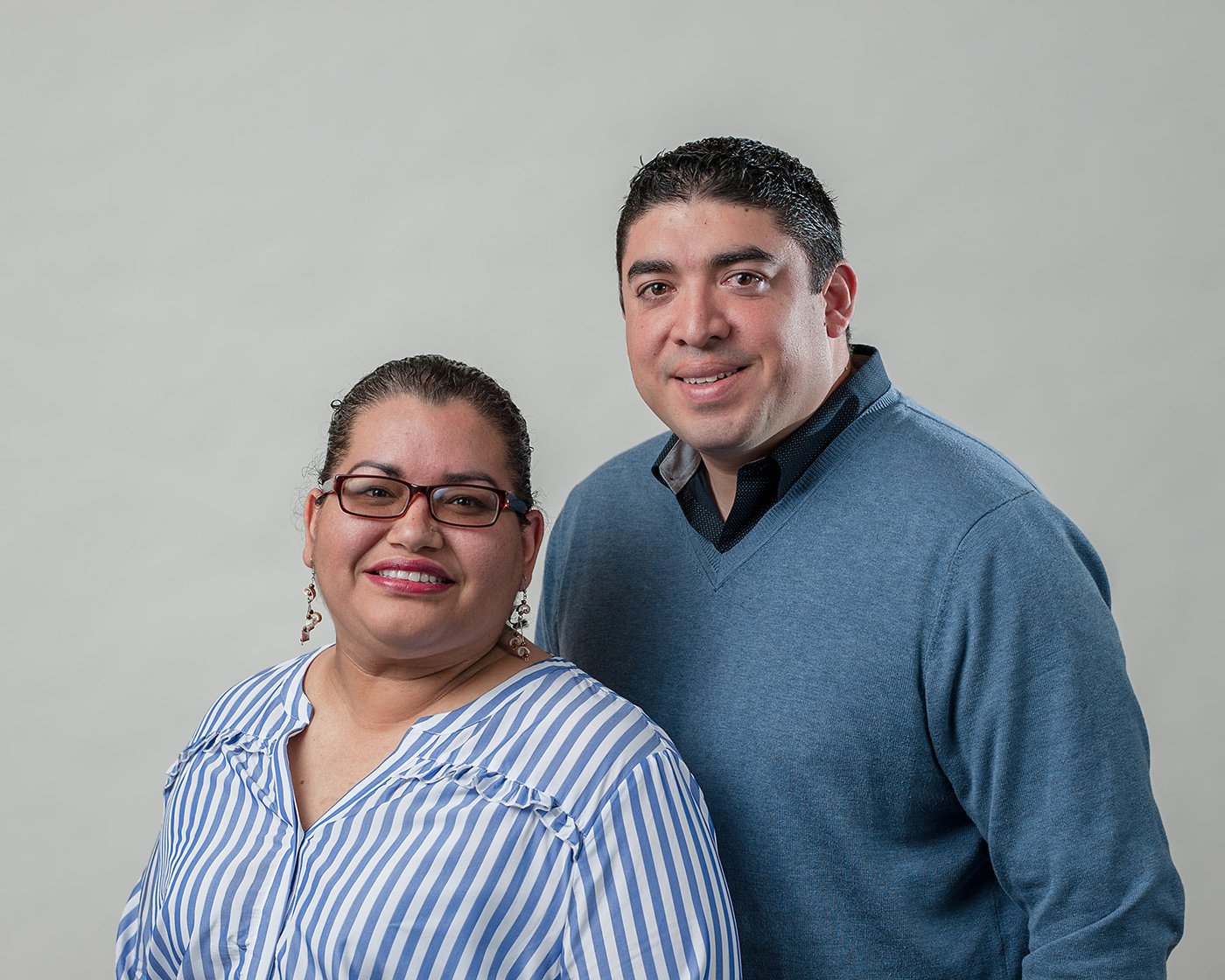 Juan Guarin was born in Cali, Colombia. In 2000, he came to the United States to learn English at Pima Community College in Tucson, Arizona. During this time, he met his wife Mary through mutual friends. Juan later pursued a degree in Automotive Mechanics at Brookdale Community College. After receiving Jesus as his Lord and Savior in 2004, he discovered a deep desire to know God through His Word and pursued Biblical studies at Seminario Internacional Reina Valera. Since 2005, Juan has served Ocean County through the local church in different areas of Evangelism, Men's Ministry and Marriage Counseling. As a Spanish Evangelistic Radio Host and Contributor for Latinos Unidos Newspaper, God expanded his outreach grounding him to serve our community as the bridge between Hispanic immigrants and government authorities. As a result, Juan cofounded with his wife, Community Ambassadors communityambassadorsnj.org in 2016, a program to bring hope to the immigrant community in Ocean County through a renewed perspective on the challenges immigrant families face. Juan and his wife continue to lead the charge of bringing healing through the love of Jesus Christ to restore relationships throughout our community. Juan has served as our third service Hispanic Ministry Pastor since the fall of 2017. He is known for his creative style of sharing his love of the gospel in our community one home at a time through a non-conventional outreach ministry focused on raising family altars of praise and worship. Understanding that Jesus transcends culture, Juan yearns to see families restored, empowered and supported as an intimate relationship with Jesus Christ is developed. Juan has been married to his wife Mary for eighteen years. They have two children, Jasmine and Mateo, who also love serving the Lord.
Pastor Mary Guarin - Hispanic Pastor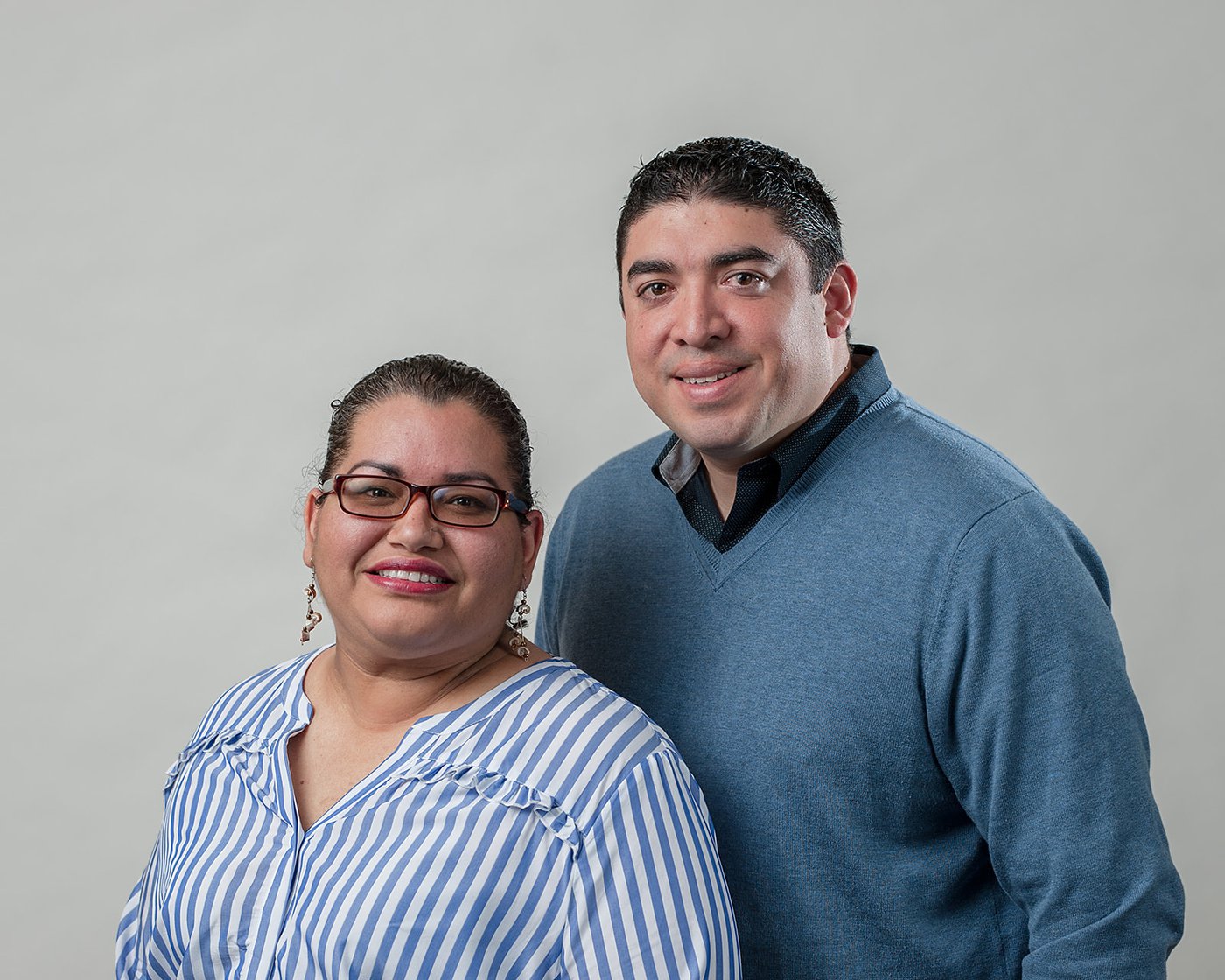 Mary Guarin immigrated to the United States from Ecuador, South America, with her parents and sisters at a young age. As a graduate of Brick Memorial High School, Mary pursued collegiate studies in Elementary and Special Education at Monmouth University. In 2012, responding to a passion for maintaining equity in curriculum and instruction within urban education, Mary earned a Master's Degree in Educational Leadership and Administration from Georgian Court University. Her personal journey in the United States brought a level of understanding about cultural sensitivity that went beyond learning about the diversity in foods and customs of immigrant children and families. As she navigated through her career in education and advocacy work, she discovered that cultural sensitivity required an understanding of the process of migration, the reasons families migrate, and the process of acculturation to relate to our neighbor's unique life stories. Mary firmly believes all people are made in the image of our God and passionately supports the work of bringing self-worth and a sense of belonging through the moving of the Body of Christ in our community. Through the power of the Holy Spirit, Mary has seen lives transformed when believers find their true identity in Jesus and become defined by His promises.
Pastor Diane Andryshak - Prayer and Prophetic Ministry Pastor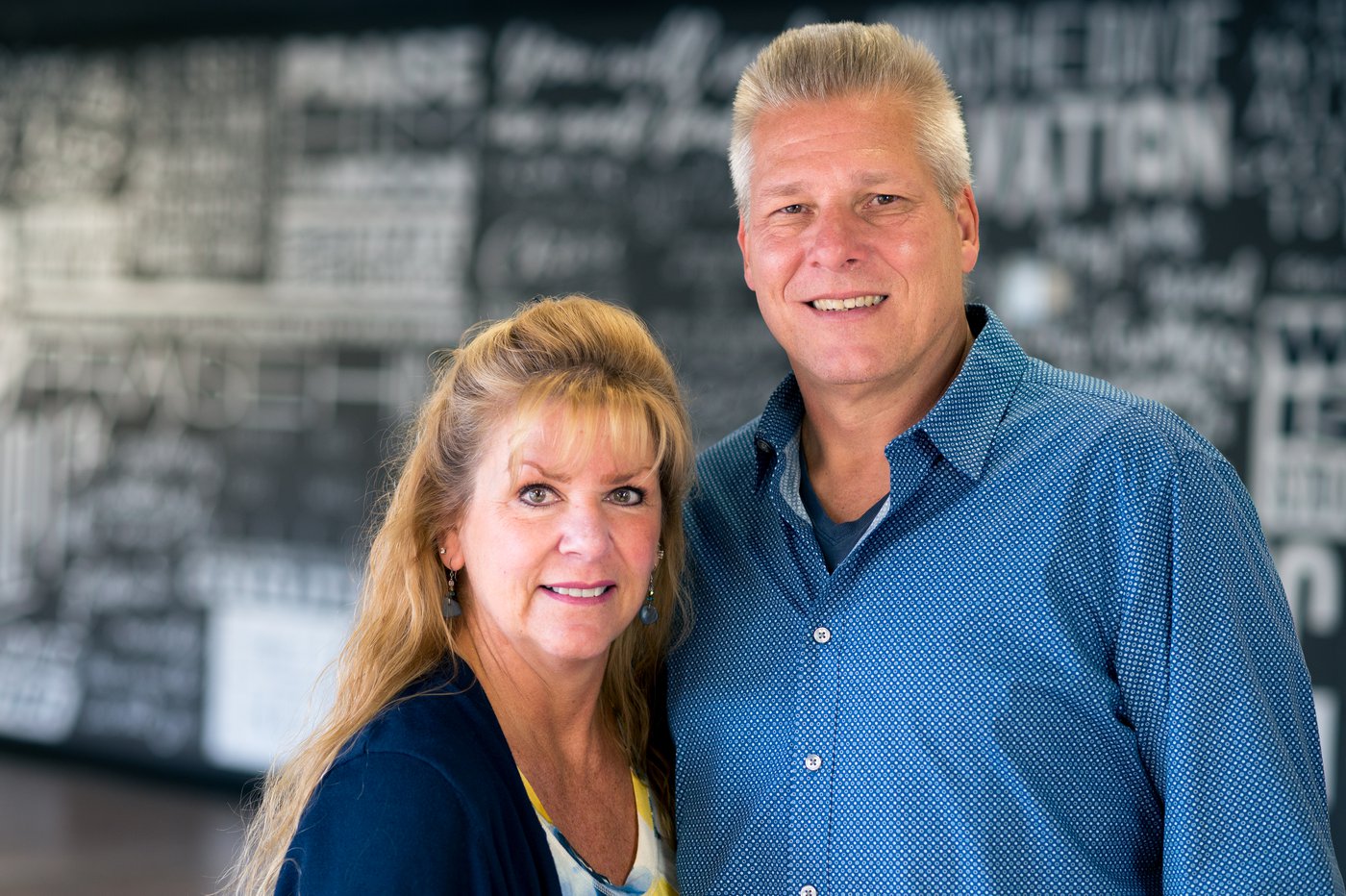 Diane grew up in Toms River and gave her life to the Lord in 1976. She has been attending Grace and Peace since 1994, and an active member since 1997. Diane loves learning and growing in prophetic intercession. She has a passion for prophetic ministry and desire that all believers find their prophetic voice to speak into the culture and community in preparation for the next great awakening in Christ. Diane has a heart to teach and lead others to encounter Jesus, face to face. She has been married for 33 years to her husband, Don, a Deacon at Grace and Peace. Together they have 2 sons, and 3 grandloves.