Josette Kluender – Business Administrator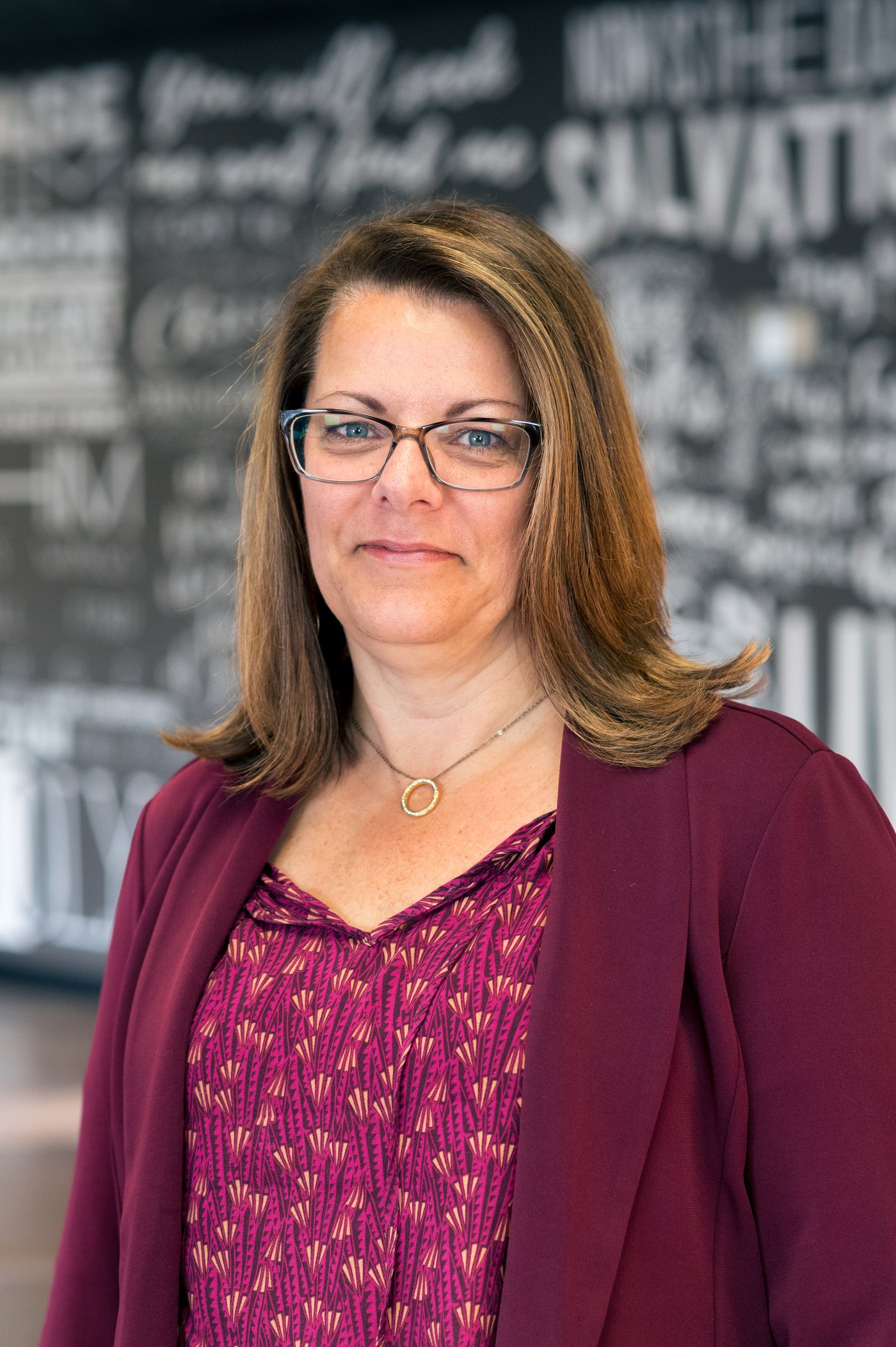 Josette joined the staff of The Church of Grace and Peace in May 2011. She currently serves as the Business Administrator. Josette possesses both spiritual and natural gifts in the areas of administration and management. Her can-do attitude is also well placed in the administration office. Previously she served as a Teacher's Assistant at The Academy of Grace and Peace in the kindergarten class since 2002. She also assisted the principal and administrative staff with various projects and scheduling. Josette is the ministry head of GAP's clothing room which serves approximately 100 people per month. She is married to her husband Tom and has three children and three grandchildren.
Eugene Lyon – Facilities Administrator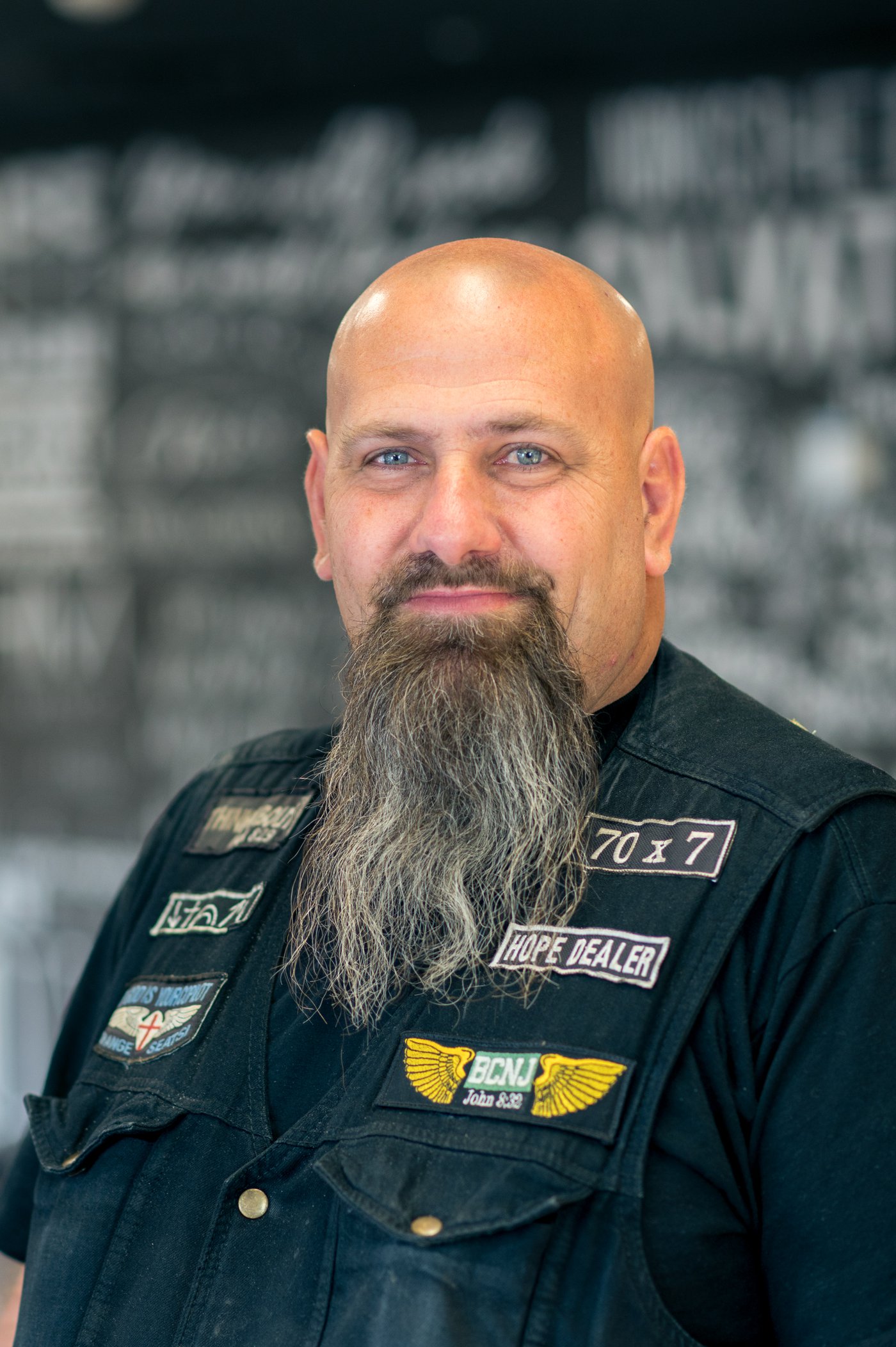 Eugene joined the staff of The Church of Grace in Peace in February 1996 and currently serves as Facilities Administrator and oversees the day-to-day maintenance and upkeep of our facilities. In 2001 he became the president of Trinity Motorcycle Ministries and enjoys ministering to others in the biker community alongside his Christian brothers. In 2001 he started working with Cutting Edge Youth Ministries and enjoys teaching and equipping students for their lifelong discipleship in Jesus. Prior to coming to The Church of Grace and Peace, he worked in landscaping, paving, excavating and construction. He enjoys learning new things and teaching others what he has learned. So if you have a desire to learn new things he would love to meet you. Eugene and his wife Laura, have eleven children and would like to be blessed with more!
Matt Ferry - Facilities Department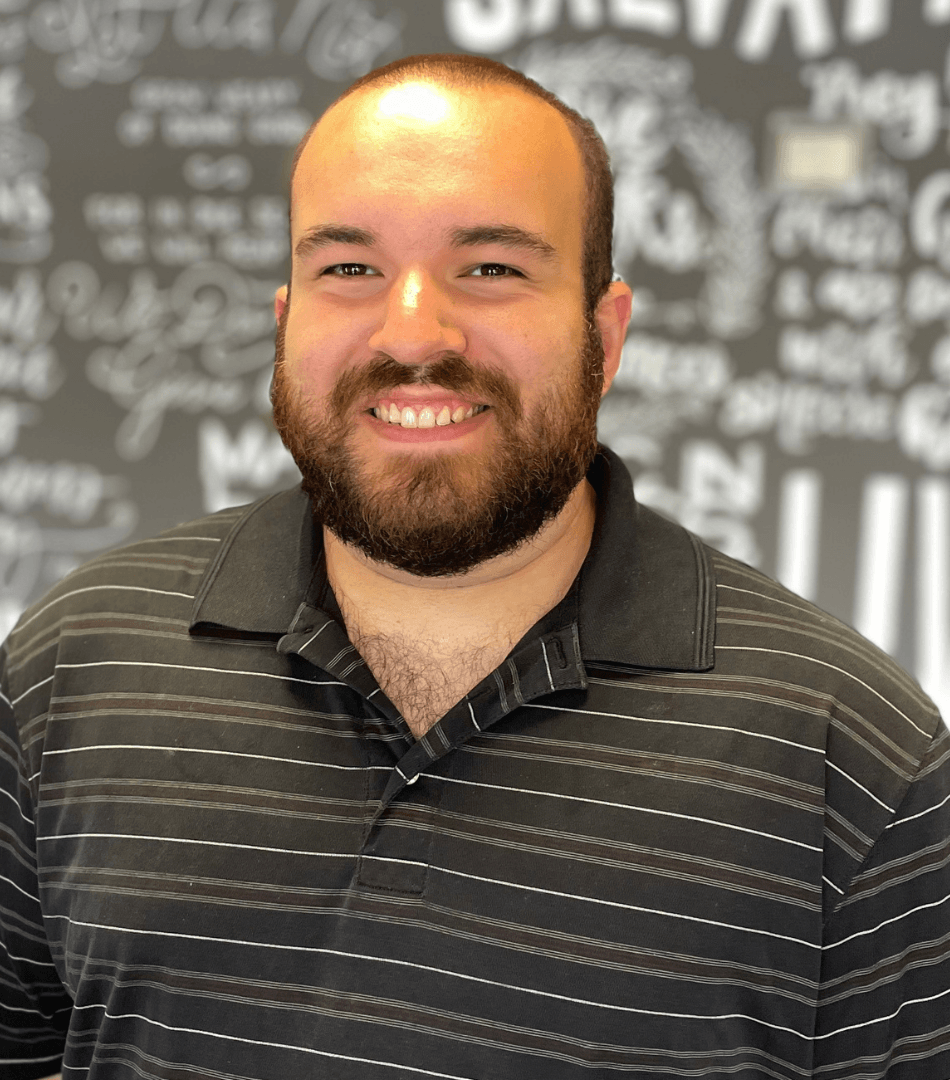 Matt is also a ministry head for the Discipleship Ministry. I enjoy using my skills to contribute to the expanding of God's Kingdom and teaching those who wish to deepen their relationship with God. I graduated from West Coast Bible College and Seminary in 2017 with a Bachelor's Degree in Biblical Counseling and Crisis Counseling. In my free time I enjoy playing sports, games of all kinds and most importantly, anything Star Wars.
Shari Gilbert – Database Administrator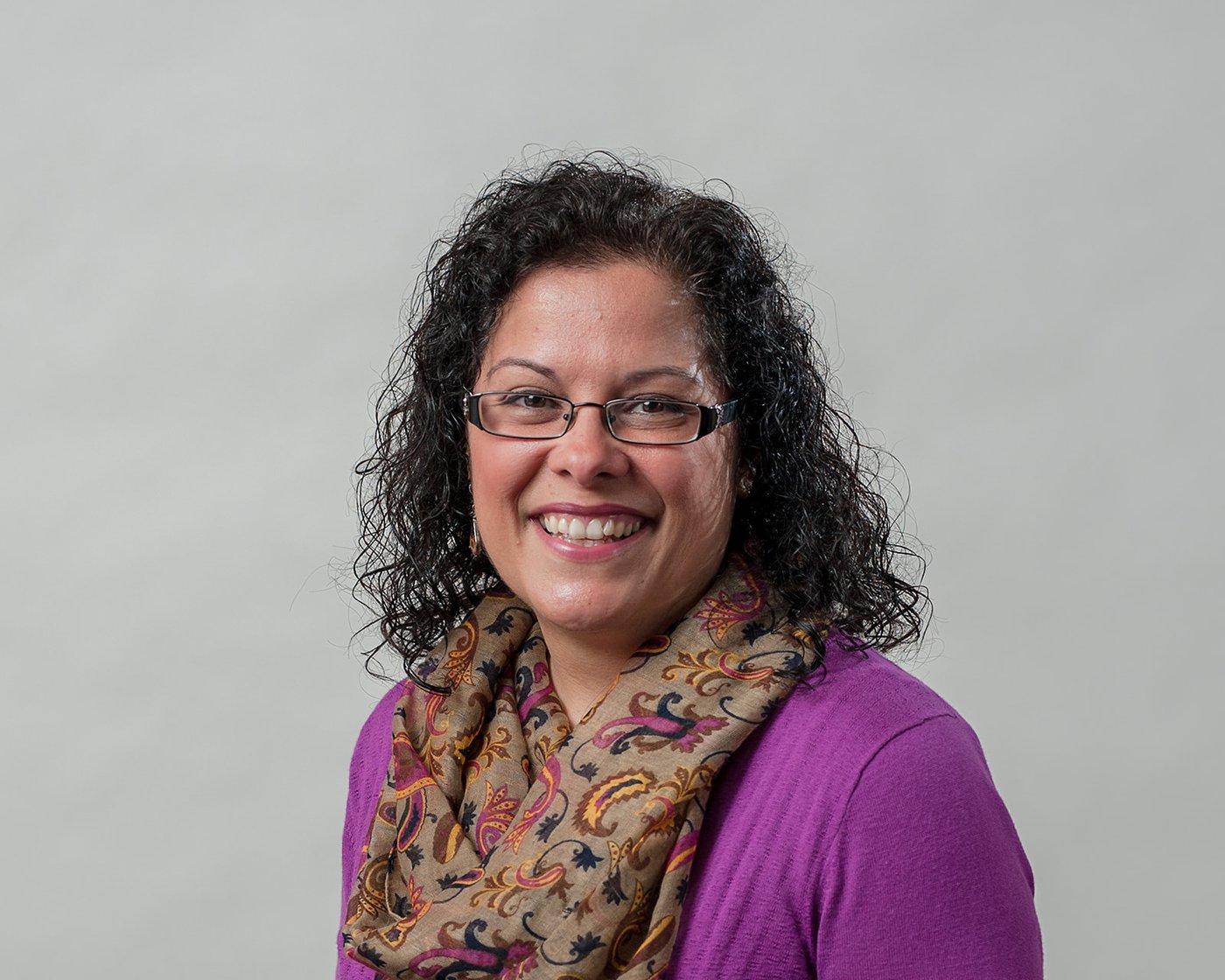 Shari Gilbert has been on staff at The Church of Grace and Peace since 2006. She currently serves part-time as the Database Administrator. Shari graduated from Taylor University with a Bachelors degree in Accounting and a minor in Information Systems. She previously worked in the Financial Industry for almost 10 years, doing mutual fund accounting, system development and eventually printing financial documents for major brokerage firms. From there she married her husband James and came to work for The Academy at Grace and Peace as the Office Manager in 2005. James and Shari have two beautiful daughters.
Milly Marrero – Social Media Director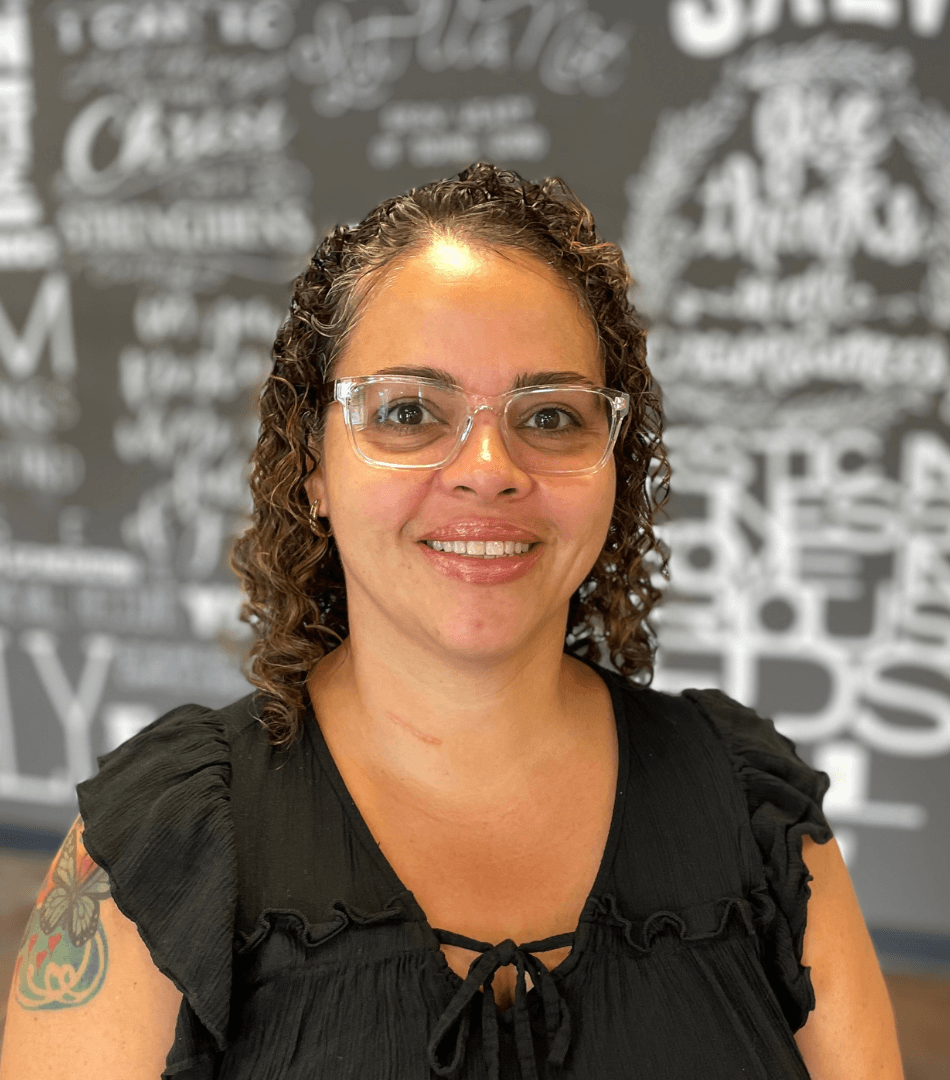 Milly joined the church staff February 2022 as Social Media Director. Has been a member of The Church of Grace and Peace since 2018 and is currently serving at the Food Pantry, and joined Cutting Edge Youth Ministry as a leader, during the pandemic, and she also sings on the youth worship team. Melitza is a Barber of 25+yrs. Happily married to her husband, Miguel, they have 2 teenaged children.
Linda Pannasch – Bookkeeping Administrator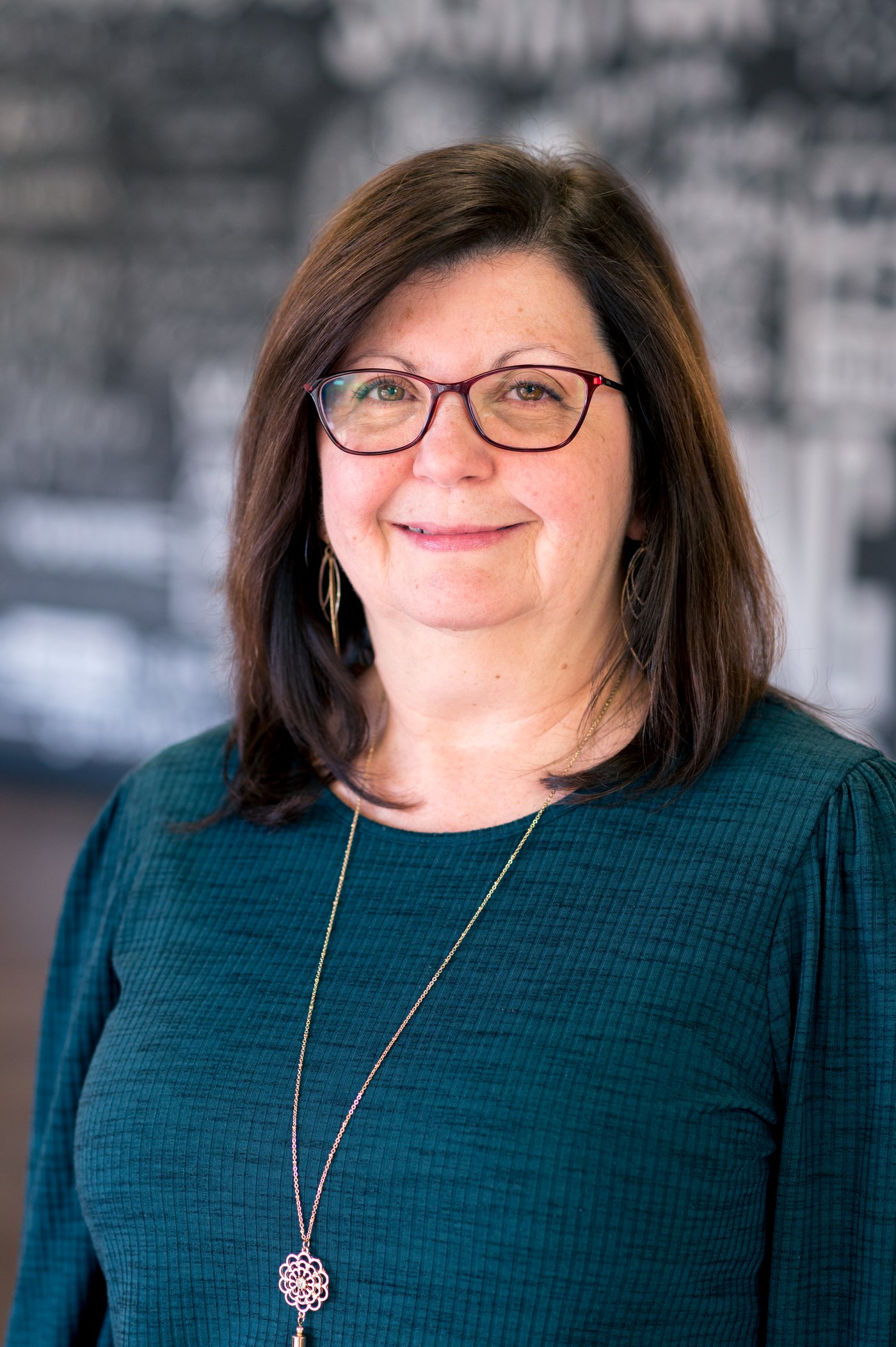 Linda joined the staff at The Church of Grace and Peace in April of 2012. She currently serves as the Bookkeeping Administrator. She thoroughly enjoys organization, details, numbers and especially being part of a great team. She has been attending Grace and Peace since 2002 where she has enjoyed serving in many areas, most recently in the Hospitality Ministry. Her background includes over 10 years of executive secretarial work in NYC along with numerous administrative assistant positions. Her favorite job was staying home to raise her 3 wonderful children who have now begun families of their own, and she is very much enjoying this new season of grandparenting along with her husband Ed.
Marlene Lizer – Custodial Staff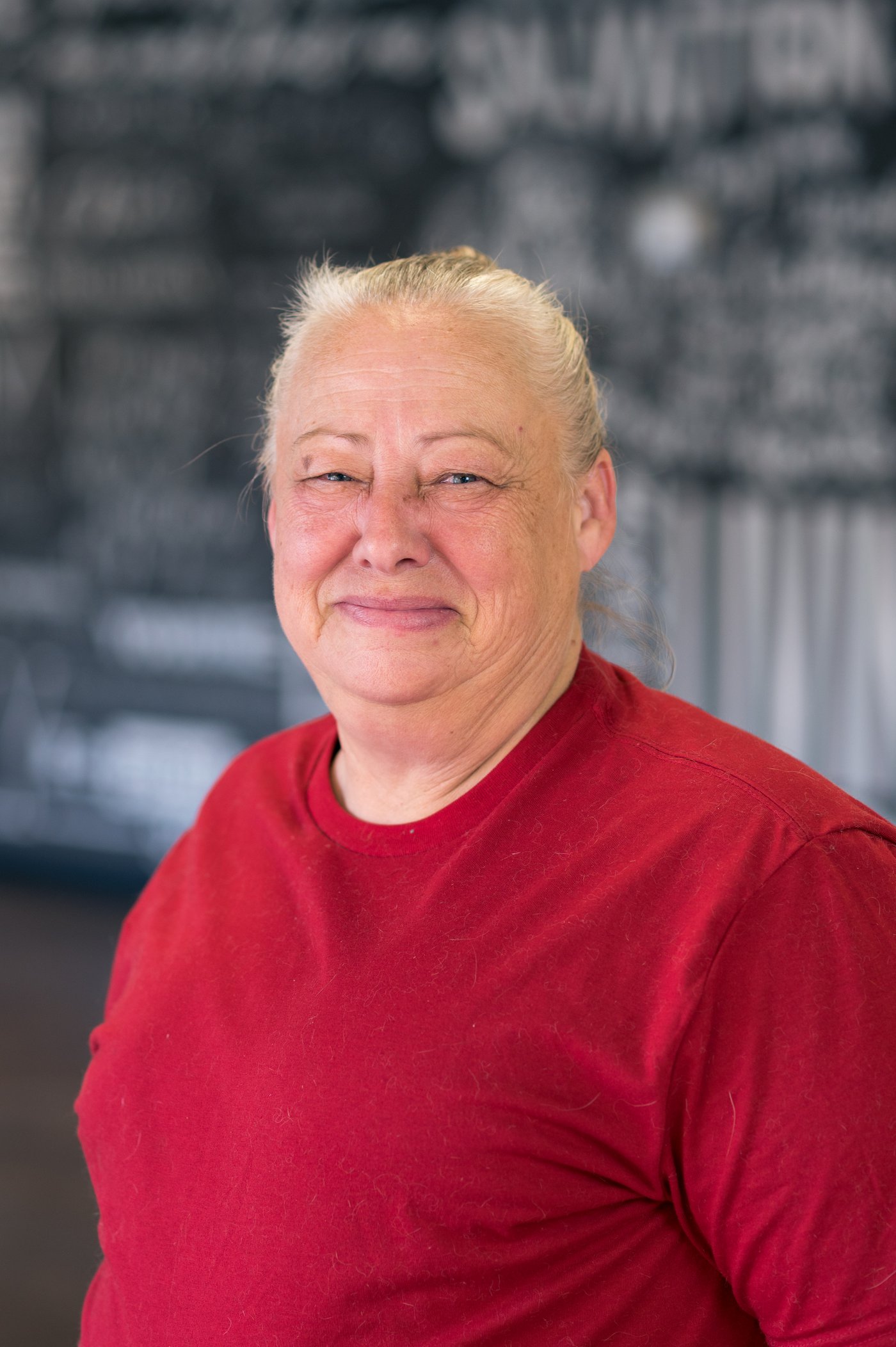 Marlene came to The Church of Grace and Peace in 1987. You could say she was an "original" member. She started on staff in April, 2011. Marlene has a great deal of experience in custodial services and has been a caretaker for local business schools. She also currently holds a position with Allentown High School where she works during the day, which allows her to work at Grace and Peace in the evening. She has been involved in missionary work since 1988 including owning property in Guatemala which she uses to care for widows and orphans. Marlene has one daughter, Susan, three grandchildren and two great grandchildren.
Kim Van Nortwick - Administrative Assistant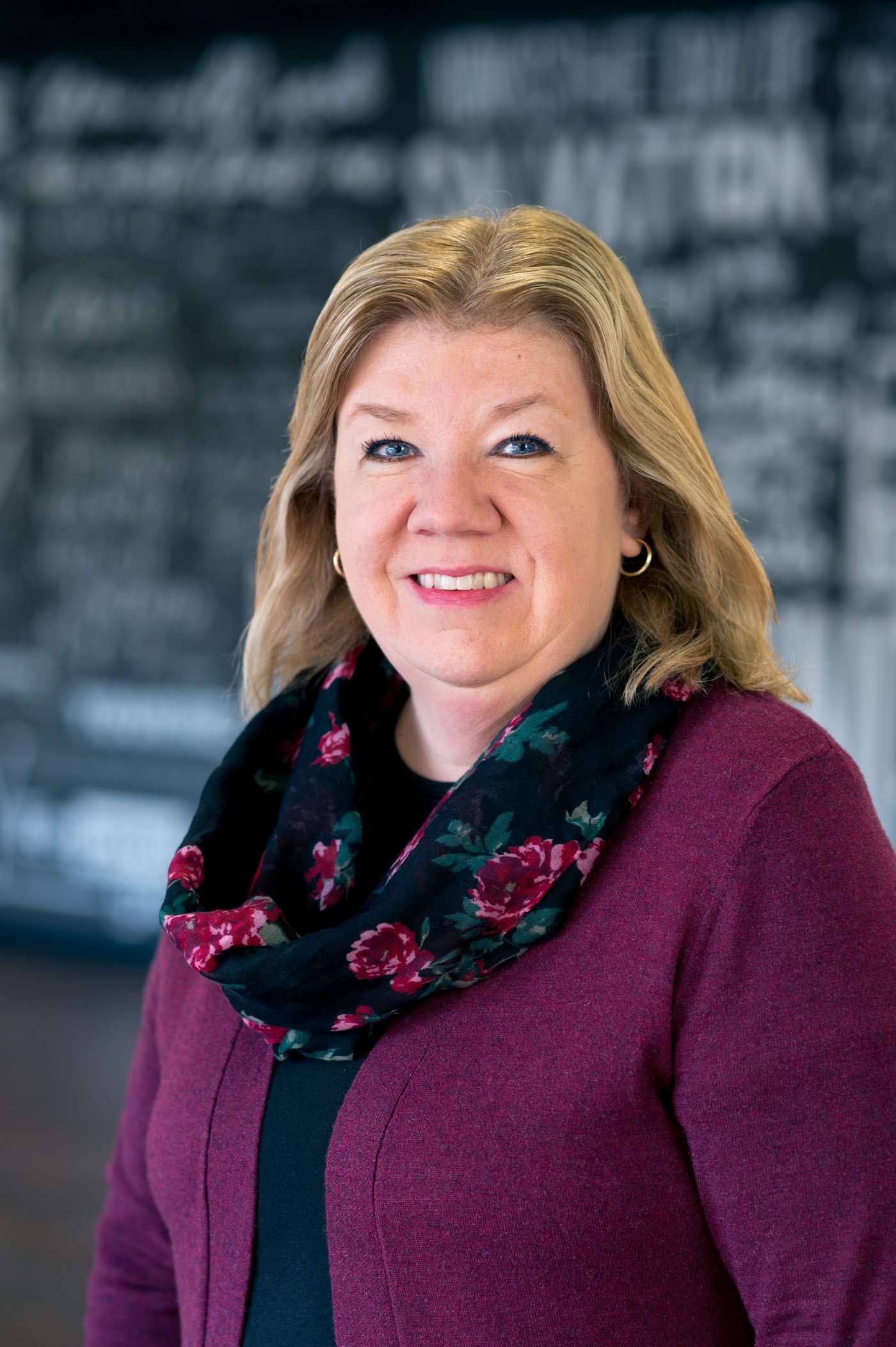 Kim joined the staff of The Church of Grace and Peace in May 2021, as an Administrative Assistant. She has been attending Grace and Peace since 1998, where she has previously served in the Nursery, Women's Ministry, Lakewood Outreach, Dinner Bell Ministry, Prayer Team, and is a vocalist with the One Voice Worship Team. She is also a vocalist with the JSU Worship Team. Kim enjoys working with a great team with God's vision and mission at heart. She enjoys singing, reading, writing poetry/song lyrics, painting, gardening, and spending peaceful time near the ocean or river. Kim is happily married to her husband, Brian, and they have two grown children. Spending time with her family is one of the greatest joys in her life.