GET YOUR FREE GIFT!
The Book, "Unshakable - Standing Strong When Things Go Wrong." by Nelson Searcy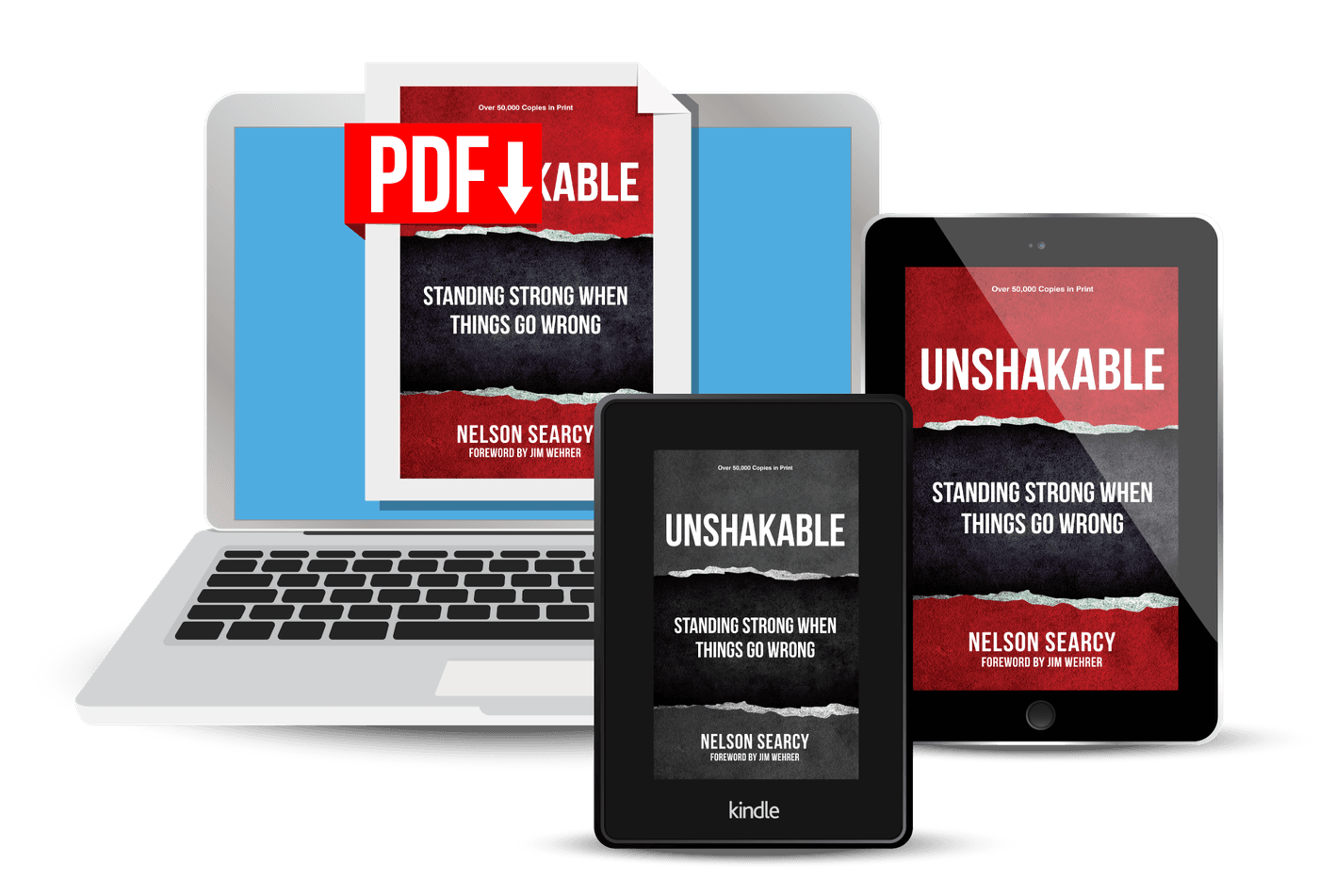 CONNECT CARD
We'd love to support you in any way by praying with you today. If you desire prayer for anything at all please click the button below to submit a prayer need.
Possible next steps to apply today's message to your life.
NEXT STEPS
Have you made a pledge in your heart toward Father God to persevere?
It's good quarterly in the year to make a fresh pledge as a reminder of why we believe what we believe.
MEMORY VERSE
2 Timothy 4:7
I have fought the good fight, I have finished the course, I have kept the faith.
I want to make a decision to follow Christ.
Text "new" to 732-375-1563 if you made a decision for Christ.
I have rededicated my life to Christ.
Text "red" to 732-375-1563 if you have rededicated your life to Christ.
I WANT TO BE WATER BAPTIZED
TEXT "WATER" TO 732-375-1563
I WANT TO KNOW MORE ABOUT GROWING IN CHRIST
Upon This Rock: Building A Strong Foundation
Weekly on Wednesdays, 7-8:30pm
Starting March 1 - May 10
Room E-204
Getting A Grip On Serving God
Weekly on Wednesdays, 7-8:30pm
Starting Soon!
Room E-204
For more information, contact 732.349.1550 ext.317
DEVELOPING YOUR SPIRITUAL GIFTS
One of the greatest steps you can take towards growing as a believer is to discover the unique gifts God has given you! His desire is for you to not only discover the gifts He has given you, but to grow and learn how to use those gifts to serve and build the local body of believers. Our prayer is that you watch the videos here, download the resources and continue on your spiritual growth journey!
We want to encourage you not to take the journey alone. Connect with one of our pastors or deacons to help disciple you further in the discovery and development of the gifts God has given you. You can pursue a potential appointment for follow up with a pastor or deacon by calling the church office at 732-349-1550. Or email the church office at info@graceandpeace.org