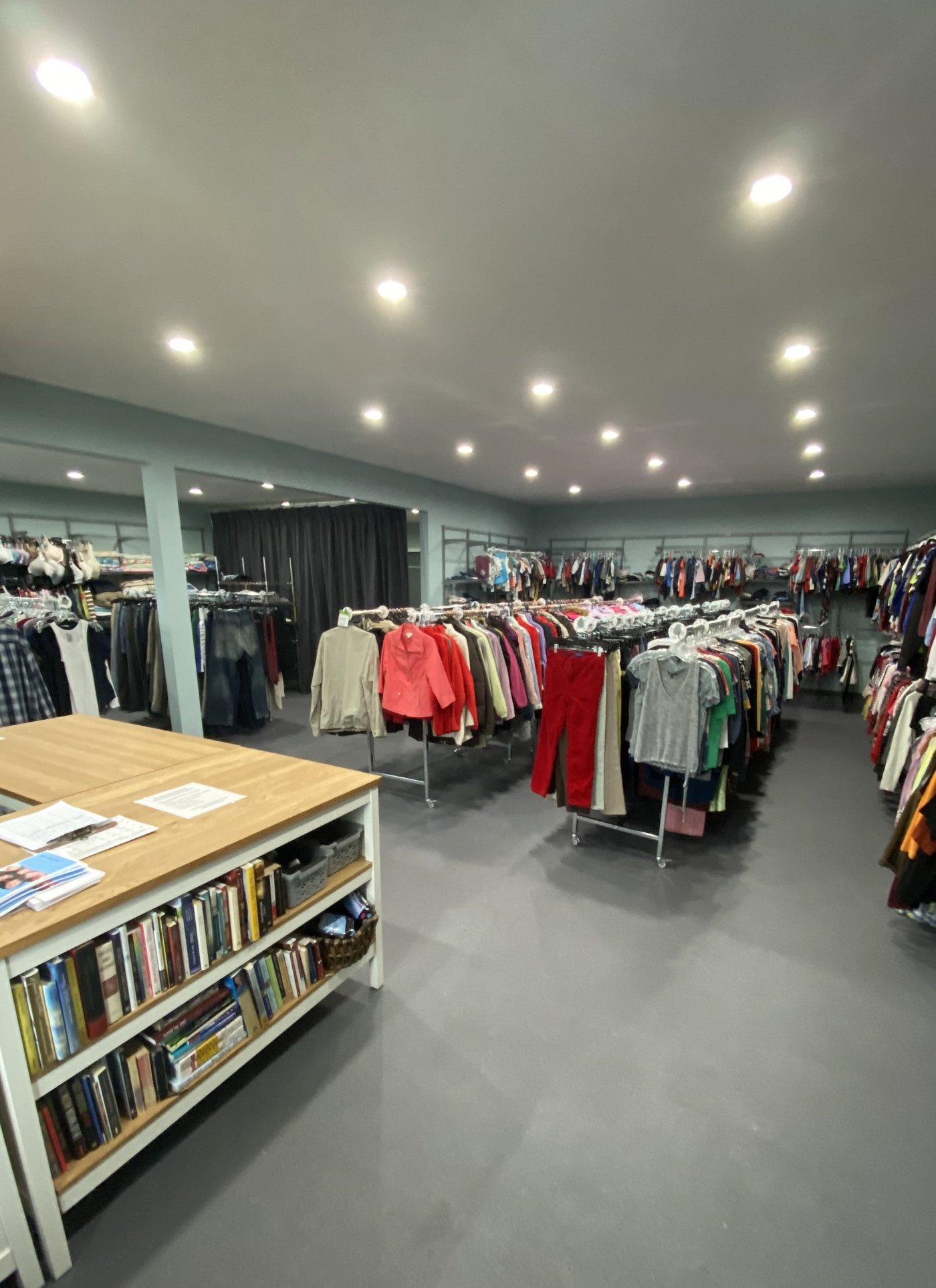 Won't you help us meet the need? Here at Grace and Peace, we have a wonderful clothing ministry with many dedicated servants who sort, fold, hang, and distribute the clothes we receive, giving of themselves to serve those in need.
If you need clothing please call to make an appointment. The clothing room is open by appointment only.
FOR MORE INFORMATION CONTACT:
732-349-1550 X 306
NOTE: The Clothing Room will be closed Wednesday, December 20 through Monday, January 1, 2024. The Clothing Room will reopen on Tuesday, January 2, 2024.
Please click one of the buttons below to schedule an appointment.
NOTA: La Sala de Ropa estará cerrada del miércoles 20 de diciembre al lunes 1 de enero de 2024. La Sala de Ropa reabrirá el martes 2 de enero de 2024.